Live the experience of Canyoning and Rafting in one single day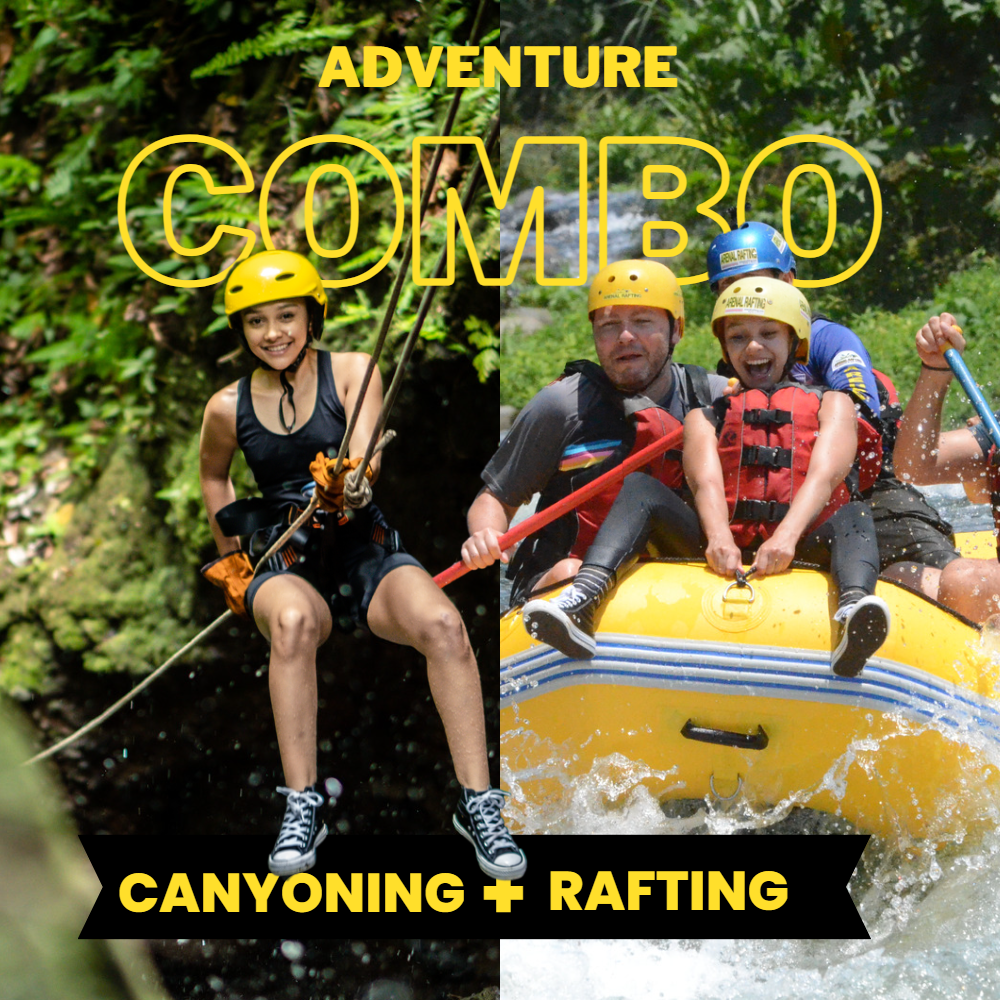 Embark on the ultimate adrenaline-fueled adventure in Arenal Volcano with our thrilling combo tour, combining the exhilarating activities of canyoning and white water rafting. Brace yourself for an action-packed day of exploration, natural beauty, and heart-pounding excitement.
The Canyoning Adventure
This tour starts at a local farm where the locals will give you a warm welcoming, after the guides dress you up with the harness, helmet and gloves, we will take a short hike of 5 minutes to immerse in the dense vegetation in order to find our hidden canyon, once we get the first training rappel the guides will offer a safety speech, and start going down the first rappel of 49 ft. As skills progress and confidence grows, you will descent 3 more rappels every one with different challenges. The heights of the waterfalls on this tour are between 49 ft and 131 ft.  
First, you'll descend into a breathtaking world of cascading waterfalls, hidden trails, and rocky cliffs. Rappel down vertical drops, leap into refreshing pools, and navigate through narrow gorges, surrounded by the lush tropical rainforest. 
The Rafting Experience
After an invigorating canyoning session, it's time to take on the untamed rivers of Costa Rica in a thrilling white water rafting adventure. Board a sturdy raft with your team and paddle through rapids that will test your skills and teamwork. Feel the rush of the Balsa River, with a class III section of 45 minutes rapid by rapid, and a lower section of one hour to relax on easier rapids, swim tropical waters, stop for eating fruit on the river side and watch wildlife like sloths, toucans and iguanas. Experience the thrill of conquering each rapid, working together to navigate the twists and turns of the powerful currents. At the end you will be rewarded with a delicious Costa Rican lunch.